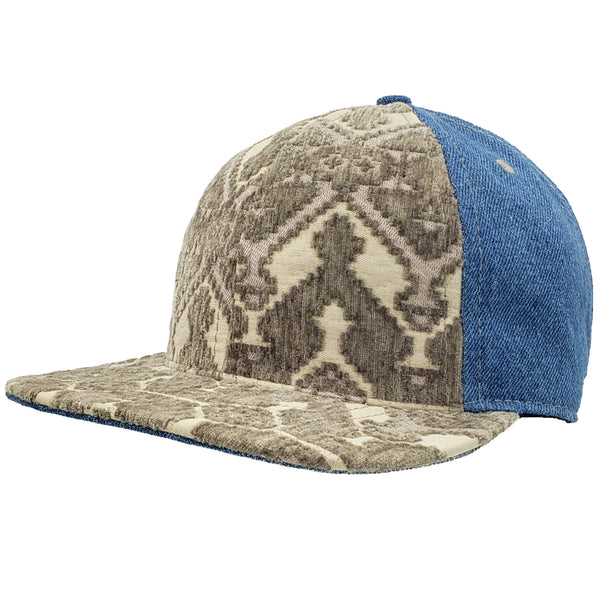 This one of a kind Five Panel unstructured Luxury Ball Cap sets you apart. Upcycled pre-consumer excess cut velvet each hat is 1 of 1 exclusively yours. Cut & sewn in California, designed and shipped in Arizona. 

Cut velvet in grey and cream architectural design, light colored denim under brim and back.

Adjustable leather strap with nickel clasp.
Flat brim made from 100% post consumer plastic can be shaped & curved to your liking
Limited Edition, one of a kind
Made in the USA
Pattern styles vary. 
The limited edition Lux Ball Cap - Rabat is special and worth purchasing because of its unique design, high-quality materials, versatility, and support for American craft. Whether you're a collector, an outdoor enthusiast, or someone who simply appreciates stylish and well-made accessories, the Luxury Ball Cap - Rabat is an excellent choice that is sure to impress.