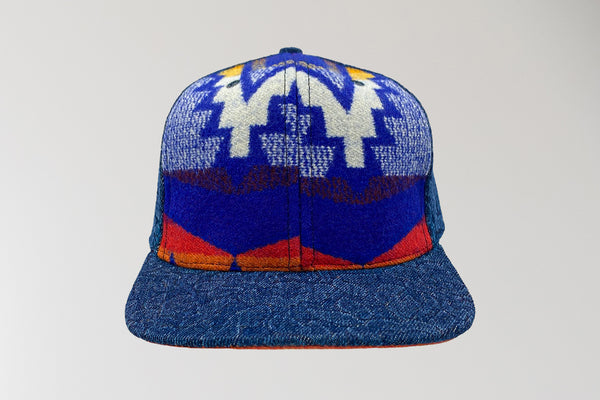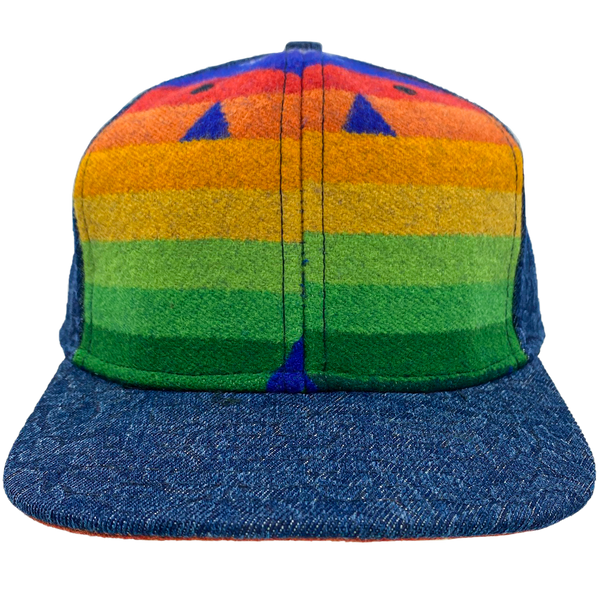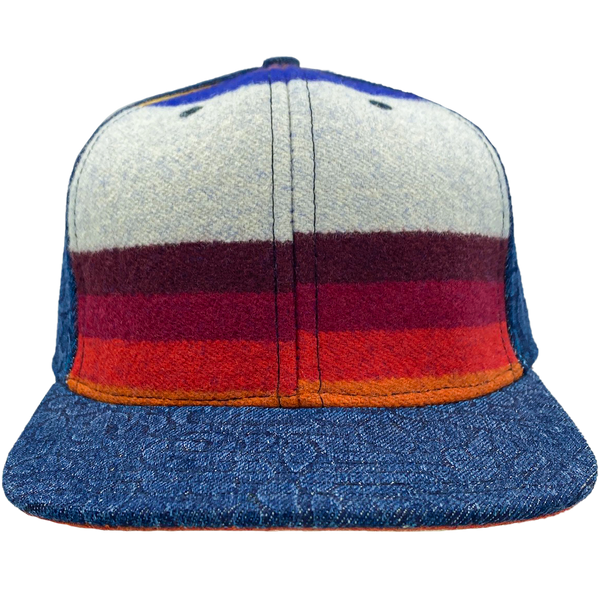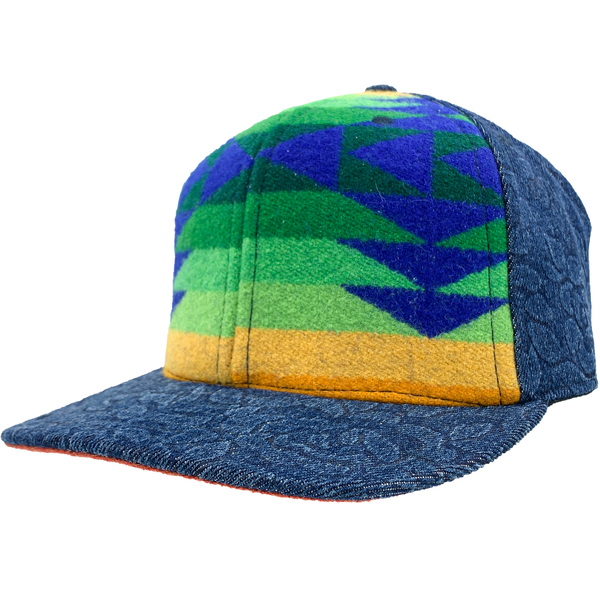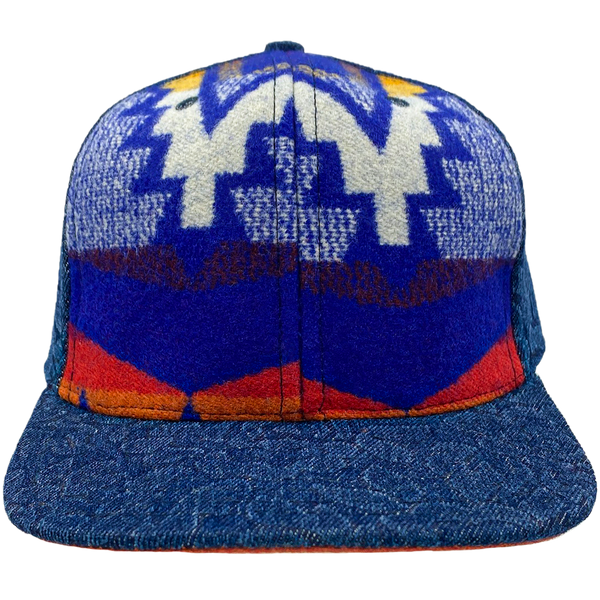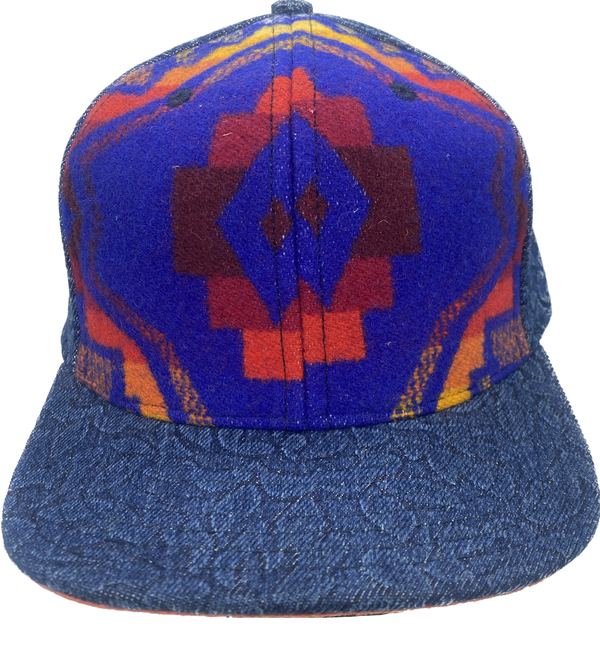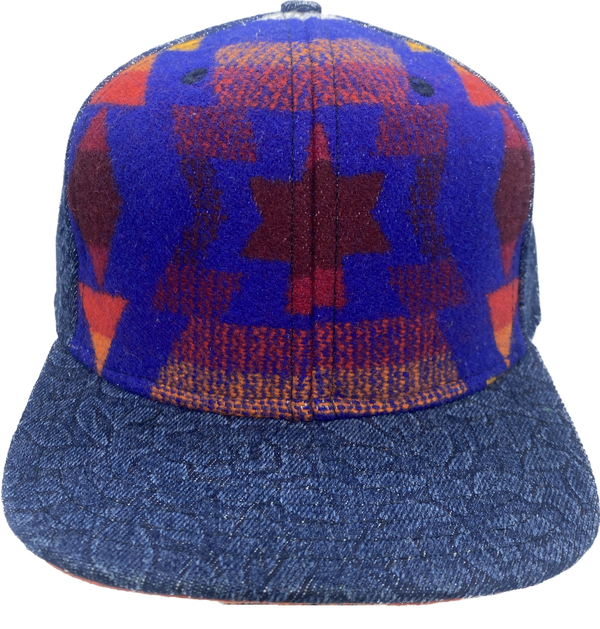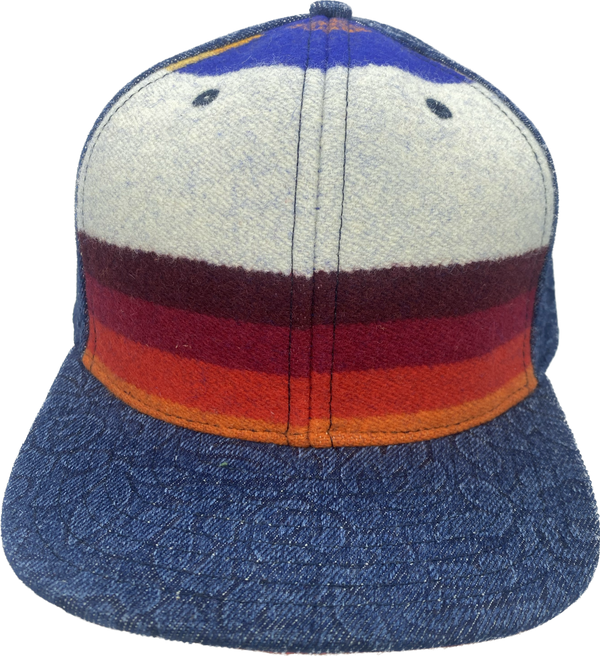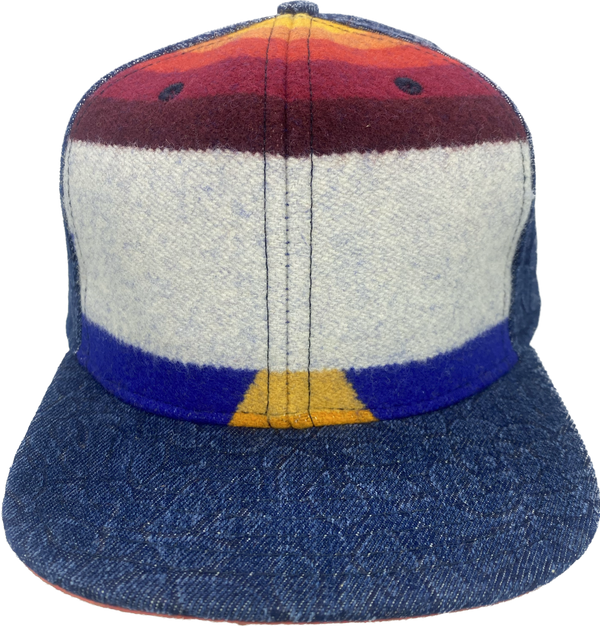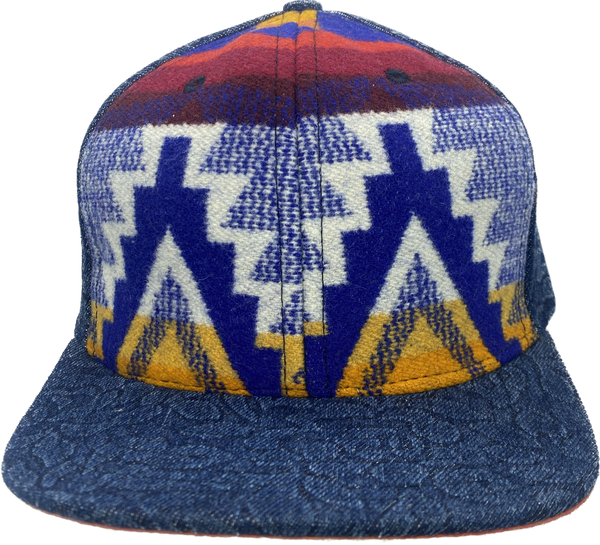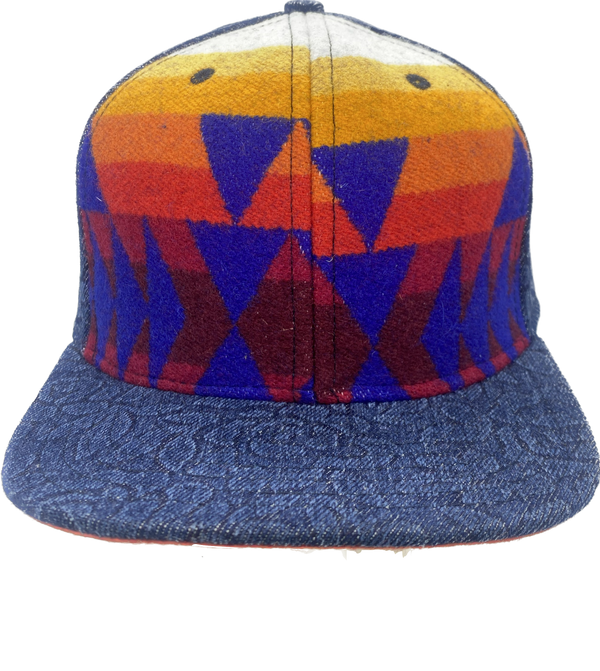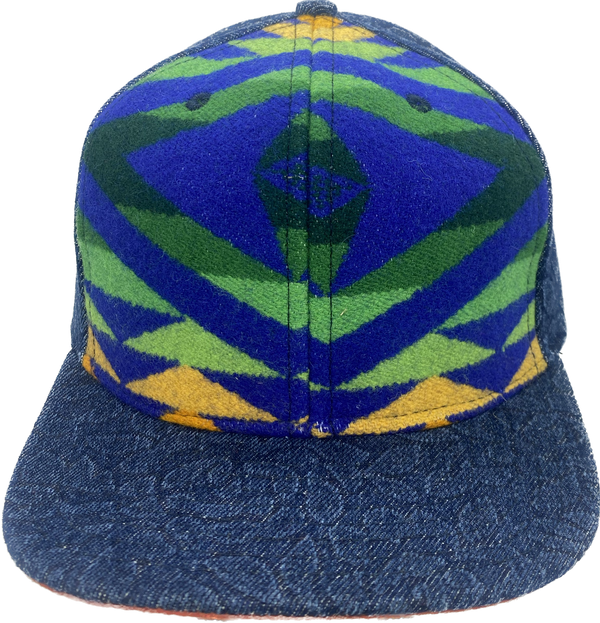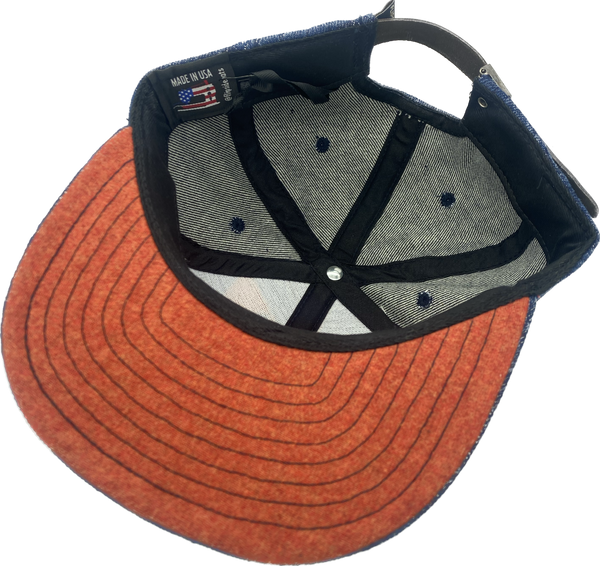 This one of a kind Six Panel Structured Luxury Ball Cap sets you apart. Hand cut from 34 ounce blanket weight Pendleton Jacquard Wool each hat is 1 of 1 exclusively yours. Knit in Washington, Cut & Sewn in California.
Bright Rainbow blue, red, orange, yellow, green, blue, white Pendleton jacquard wool front panels, denim brocade upper brim and back panels, red-orange wool under brim
Leather strap with nickel clasp
Limited Edition, one of a kind
Flat brim made from 100% post consumer plastic can be shaped & curved to your liking
One size fits most
Made in the USA
Choose for me fabric wool pattern design varies. 
 The limited edition Lux Ball Cap - Zion is special and worth purchasing because of its unique design, high-quality materials, versatility, and support for a beloved national park. Whether you're a collector, an outdoor enthusiast, or someone who simply appreciates stylish and well-made accessories, the Luxury Ball Cap - Zion is an excellent choice that is sure to impress.